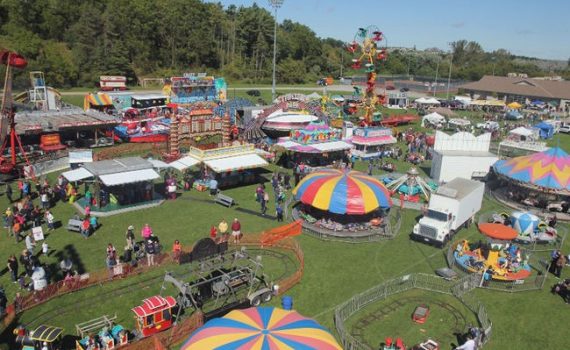 Category:
Uncategorised
PORT HOPE – The Port Hope Fair board is looking for volunteers, not just for the fall fair itself.
"We are looking for volunteers to enjoy and support a variety of events during the year," Fair Past President Connie Martinell stated in a media release.
"Opportunities include volunteers to help during the fair on the gates, with the animal shows, and with the exhibits.
"There are many jobs to suit a variety of interests and how much time you can contribute."
In addition to the September fair weekend, she said, "there are opportunities during the year," she said.
"We enter a float in the Canada Day and Christmas parades, and we welcome fun-loving volunteers to help decorate and ride along." (In 2017 & 2018 there was be a demo derby to help celebrate Canada Day.)
Working as a volunteer is also a way for students to accumulate the volunteer hours they need.
"The Society's purpose is to encourage awareness of agriculture and to promote improvements in the quality of life of people living in the agricultural community. The fair promotes conservation of natural resources and supports activities that enrich the rural lifestyle. It is also a great deal of fun!"
For more information, e-mail volunteer@porthopefair.com.
Hundreds of volunteers are needed.