Show-n-Shine
42nd Annual
SUNDAY, SEPTEMBER 15, 2019
Admission: $5 per vehicle
Registration: 10 am to 12 noon
Street Rods, Customs, Street Machines, Antiques, Classics, Motorcycles, Trucks & Unfinished – All Welcome!
First 130 Vehicles Guaranteed Dash Plaques
Awards and Lucky Draws
Show Director's Special
For more information contact: Don or Jennie McNeil at 905-885-7615

Talent Show
Director in charge: Marleen Campbell, 905-269-9237
Come and be a part of this year's Talent Show. Please provide your own keyboard if needed.
Sunday, September 15, 2019 at 9:30 am – Outdoor Stage – NEW DATE & TIME
The show will be divided into five sections:
10 years of age and under Prizes will be given to all participants
11 to 17 years of age Prizes for 1st, 2nd and 3rd
18 and over Prizes for 1st, 2nd and 3rd
Groups of any age Prizes for 1st, 2nd and 3rd
Any entry wishing to share a story, dance or other performance to celebrate out theme 225th Wheat Harvest
Note: A sound system and microphone are provided. If you require music for your performance, please bring your own CD's, tapes or instrument(s)
Timing:
All performances must be under 5 minutes in length
A warning will be given at 4 minutes
At 5 minutes you will be asked to stop and leave the stage
No late entries will be accepted
Sponsored by Giant Tiger, Port Hope and by Marleen Campbell
Demolition Derby
SATURDAY SEPTEMBER 14, 2019 • 7 PM
Director in Charge: Dion Riley
dionriley17@hotmail.com
NO CAR LIMIT
The Derby will have heats for Full Size, Straight Stock Mini and Stock Trucks.
100% payback for all classes
REGISTER AT THE SHOW
$50 per CLASS
Pits open at 2:30pm. You must be teched and ready to run by 6:30pm
For Entry Forms and Rules, please contact the Director in Charge
Vintage Tractor Show - Pre 1965
Sunday September 15, 2019 – Register 10 am
Four Categories will be judged
The Best Original Working Tractor
First Prize donated in memory of Bob Blezard by Jean & Susan Blezard
The Best Restored Tractor
The Oldest Tractor
The Longest One-Family Owned Tractor
First Prize $50, Second Prize $20, Third Prize $15
Prizes donated by:
Jean & Susan Blezard; Durham Farmers' County Co-op, Orono; Joice Sweanor Appliances; Ken's Agricultural Repair Service, Simpson Monuments
and the Port Hope & District Agricultural Society
Also on Sunday Afternoon
Tractor Games & Races – Trophies / Prizes
All tractors will parade by the viewing stands on the track between
the light and heavy horse pulls at approximately 3:00 pm
Entrants must be members of the Port Hope & District Agricultural Society
For Further Information Contact: Roland Bowman 905-753-2211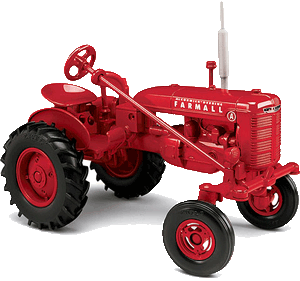 Truck & Tractor Pull

FRIDAY SEPTEMBER 13, 2019 • 7 PM
Director in Charge: Mike Stacey
(905) 207-5599 or mike.yfz.450@hotmail.com
Sign in at 5PM
Entry Fee of $15 per Truck or Tractor (hook fee);
includes driver's admission to the Fairgrounds
Highway Tractors must pre-register
Classes for Trucks
6500lbs Local 4×4 Gas
8500lbs Local 4×4 Diesel
Highway Tractor
Classes for Tractors
4000lbs – Pre 1960s
5500lbs – Pre 1960s
8500lbs
10500lbs
Open